Contact us to learn how to become a partner.

x2VOL's partnership with PowerSchool provides a Single Sign-On (SSO) functionality for schools utilizing both x2VOL and PowerSchool. Students and school administrators can easily log in to PowerSchool and access x2VOL from their account with one login and password. Eliminate the burden of tracking service with paper or confusing excel documents with x2VOL.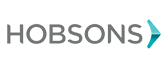 "Community service is becoming a critical part of the education experience. It is not only increasingly important for helping students meet graduation requirements, but it provides meaningful experience to students that want to explore post-secondary options that are aligned with their skills and interests"
- Stephen M. Smith, President of Hobsons, K-12 and co-founder of Naviance, the world's leading college and career readiness platform

x2VOL is partnered with Parchment to deliver Official Service Transcripts™ (OST). Students using x2VOL can send an Official Service Transcript™(OST) from x2VOL via Parchment to colleges and universities. Along with their academic transcripts, students can send their OST directly to college admissions officials.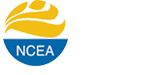 "The spirit of service - of Catholic educators and learners reflecting on the valuable work they do in light of their faith - is instilled throughout all the activities and relationships of the National Catholic Educational Association (NCEA). It is in this spirit of service, as well as in the spirit of leadership and direction, that NCEA is most appreciative of intelliVOL's support of Catholic educational professionals and students. "
- Lori Dahlhoff, EdD, Executive Director, NCEA Religious Education Department