What is Social-Emotional Learning
Social-emotional learning is the process in which people develop interrelational skills that include self-awareness, social and relationship skills, responsibility, empathy, and more.

Social-emotional learning has become a top priority for educators due to its proven positive impact on student outcomes. As educators have witnessed remarkable improvements in students' overall well-being and academic success, the emphasis on SEL has grown exponentially. Schools and districts across the country are adopting SEL programs and actively tracking social-emotional development throughout a student's high school career. The goal is to equip students with the necessary skills and competencies to thrive not only in university but also in the workforce.
Social-emotional learning is also essential in decreasing interpersonal issues in schools such as bullying.
What Constitutes SEL
According to CASEL'S SEL framework, there are 5 elements that constitute social-emotional learning.
Self-awareness

Self-management

Social awareness

Relationship skills

Responsible decision-making



Why is this important for students?
Social-emotional development plays a crucial role in shaping a student's growth. These five elements influence their behavior, peer interactions, academic performance, career choices, and ability to build meaningful connections. Prioritizing social-emotional development is essential for fostering positive student outcomes, as it equips students with valuable life skills and important concepts.
How do students develop social-emotional learning?
There are a number of ways students grow in these areas and they don't come from just one thing! There are three overarching ways students engage in social-emotional development through school:
Community service requirements, programs, or clubs
When they become active members of their communities through service, students are able to see outside of their small world bubble and understand needs and different ways of life. Students can also find purpose and belonging through service to others. Through service projects, students work with their peers, local or even national organizations, service activity coordinators, and individuals they are directly serving. This exposes them to needs and circumstances outside their normal bubble widening their worldview. They are also learning valuable skills such as teamwork, communication, collaboration, and respect.
Many schools have a service requirement for graduation, others highly encourage student involvement in the community and award it at graduation, and others have clubs and programs where students can engage in community service. Additionally, there are a number of service ideas students can take advantage of to bolster social-emotional learning listed here.


Work-based learning and internship programs
In part-time jobs, apprenticeships, internships, etc. students learn valuable workplace skills but they also learn the soft skills of problem-solving, relationship-building, empathy, understanding, cooperation, and collaboration. There are huge benefits to students participating in WBL programs. These school-based programs connect students with a job or internship and then have regular check-ins and assessments to evaluate a student's development. It goes beyond a student just showing up for a shift, they are learning valuable skills they can take into the workforce in the future.


Service learning classes, humanities, or religion classes
Some schools have dedicated service learning classes or incorporate service and service learning in a humanities course. Private schools often incorporate service and service learning in their religion classes as it ties back to their faith and the mission of the school to encourage spiritual formation in students.
Service learning connects service to what students are learning in the classroom – this gives students context for their work and provides deeper connections beyond checking service hours off a list. They can see and understand the impact of their work and reflect on their experiences in a meaningful way.
Learn More: How Students Access Core SEL Competencies at School
Measuring and encouraging development
These school-based programs ensure students are given the opportunity to experience growth on a deeper level. Success and development come when educators can see a student's progress month after month, year after year.
How to track social-emotional learning? Track and report on:
Reflections

Experiences




Areas of Growth
x2VOL becomes an extension of schools' student programs to ensure students can track their progress and educators have insight into student development. With x2VOL, students and admins track and manage these experiences and reflections all online in one easy-to-use platform. Check out our 1-minute demo of how x2VOL works.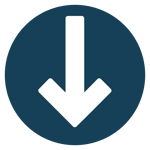 1-Minute Demo
x2VOL Supports SEL Tracking & Reporting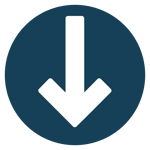 Want to know more about x2VOL?
Book a meeting with our team or request pricing by filling out the form below.