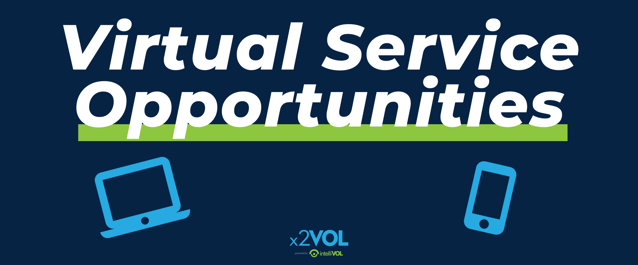 There are a lot of service opportunities to take advantage of in your community and beyond. But for today's technology and online driven students, taking service online can be a great option.
Often times these are additional opportunities for students to utilize skills that might not otherwise utilize in the field. Here is our list of 10 service opportunities students can do from home.
Send an E-Card with a positive message or encouraging note to someone in the hospital.
Assist a blind individual with daily tasks through the app Be My Eyes.
Organize an online fundraiser for a family in need in your community.
Put your coding and technology skills to use and build a website or blog for a small nonprofit in your area.
If you're a social media guru, offer to manage social media accounts for local nonprofits. Or unleash your inner artist and offer to design graphics to help support a local nonprofit.
Tutor elementary or middle schools students online.
Do you know a foreign language? Offer to translate or teach a foreign language online.
Start an online campaign for a cause that you are passionate about.
Are you a skilled writer? Offer to create blog content to help support a nonprofit in your community.
Write letters to soldiers over seas.


In addition to these ideas, check out these organizations that also offer online volunteering opportunities:
The Smithsonian
Red Cross
United Nations
National Park's Service


Whether you serve out and about in your community or online, be sure to track your service hours and write reflections on your experience in your x2VOL account.
Don't have x2VOL at your school? No worries! Click below to request pricing and our team will get back to you with more info on the leading service tracking platform in K-12 education.