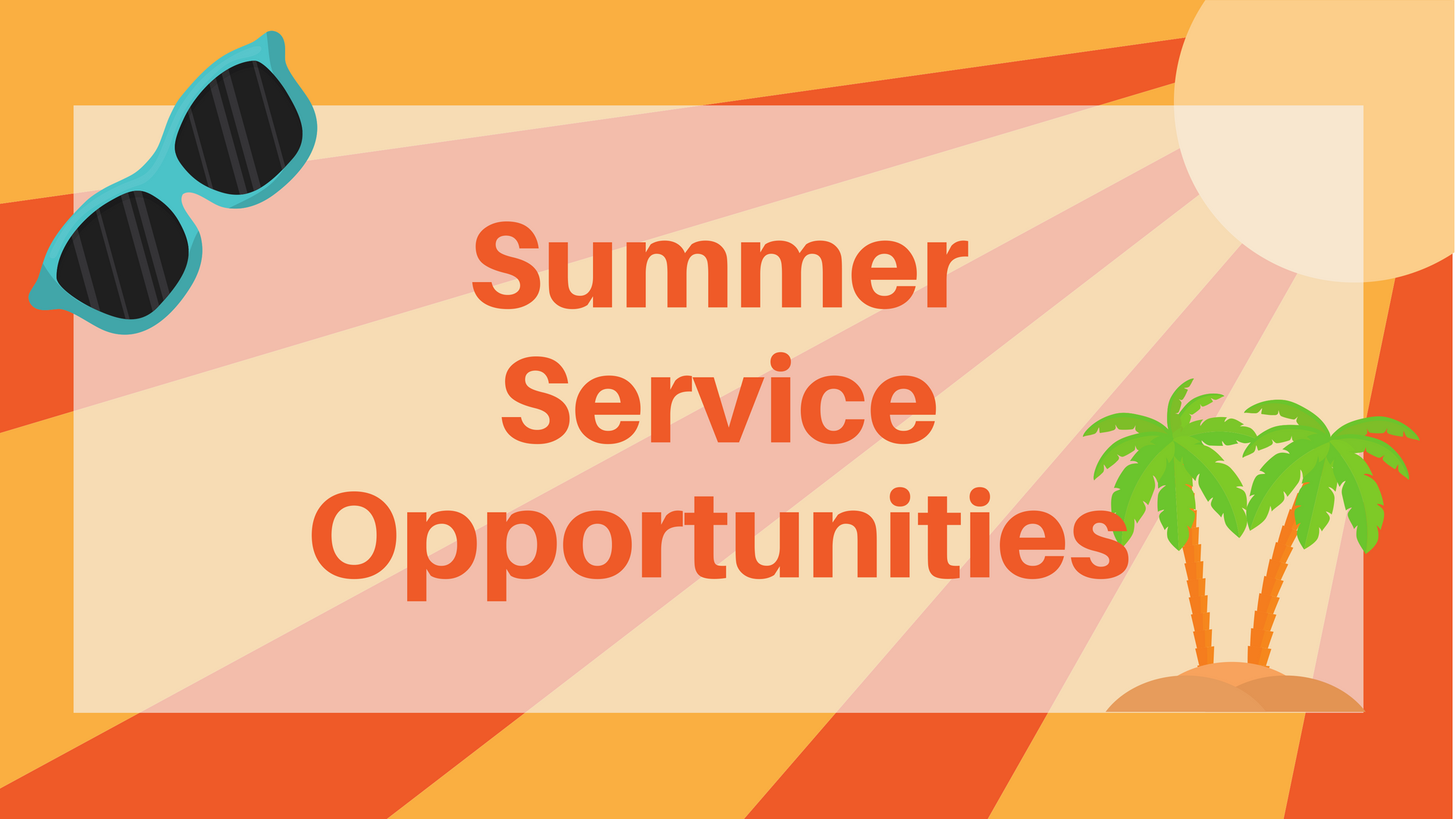 Summer is the perfect time of year to knock out community service hours and volunteer to make a difference in your community. There are so many different ways you can get involved and various organizations you can benefit with your time and service. Check out these summer service opportunities:
Summer Camp


Summer camps are a great way to really get to know an organization and serve the attendees for a longer time period. Find summer caps in your state and volunteer to be a camp counselor, an activity coordinator, etc. There are so many positions and options when it comes to volunteering at a summer camp.

Local Community Center
There are opportunities for you right in your own back yard. Find your local community center and help do things like teaching children's art classes, facilitating activities, planning park days, etc. It's close to home and you get to serve others in your very own neighborhood.
National Park
Are you an outdoors fan and live close to a national park? Take advantage of your proximity to great American wonders and serve at a national park. Lead hikes, clean up parks, or plan activities in the park. Again, there are so many different ways to volunteer while getting to enjoy the great outdoors.
Library
Get out of the summer heat and spend some quiet hours volunteering at your local library. Sort books, swipe cards, or help people find their favorite novel. And while you're there, take advantage of the books and make a summer reading list for yourself.
Volunteer Abroad
Don't be afraid to get out of your own back yard during the summer months. Find a volunteer organization or cause that you are passionate about in another country. You not only get the experience of serving others over the summer, but you have the ability to explore a new country and experience a different type of culture giving you a truly well-rounded experience.
DON'T FORGET
When you are done serving, be sure to enter your hours in x2VOL and write meaningful reflections about what you learned from your service experience.
Applying for College in the Fall? Be sure use those summer volunteer hours to your advantage. Impress college admissions officers with your service experience by sending your Official Service Transcript™. Log in to x2VOL, click the Official Service Transcript™ tab and follow the instructions.
Does Your School Not Have x2VOL?