The best validation for a great product is seeing the benefits that our customers experience using x2VOL. We are fortunate to receive recognition in the form of awards over the years. Our service tracking platform was designed with our customers in mind, so the accolades we've recieved over the years are just a reflection of the benefit we're providing to schools across the nation.


District AdministrationTop 100 Products - Three-time winner!

Not once. Not twice. But a 3-Time Winner of the District Administration Top 100 Products. The winners, selected by the magazine's editors from a record 2,400-plus nominations, were products receiving the highest number of nominations and best descriptions from K-12 leaders. The Readers' Choice Top 100 has been announced online and in the December 2014 issue of
District Administration
. District Administration's Readers' Choice Top 100 Products award informs superintendents and other senior school district leaders about products their colleagues around the country are using to help their districts excel in a variety of areas, such as technology, sustainability and curriculum instruction.
Recognition from EdTech, eSchoolMedia, and REVERE



The EdTech Digest Awards Program annually recognizes outstanding education technology solutions that reshape the education culture and contribute to a new and better future for students. x2VOL earned a "Finalist" in the "Cool Tool Award." The program recognizes the best products and brightest minds in 50 award categories, which are evaluated by K-12 education industry influencers and veterans. Cool Tool awards recognize new, emerging and established technology solutions including learning platforms, student information systems, academic toys and other learning-related technology. We were also recently recognized by eSchoolMedia as an Honorable Mention in the 2014-15 Readers' Choice Awards where educators nominated and picked their favorite ed-tech products.
x2VOL was also a finalist in The REVERE Awards, which stands for Recognizing Valuable Educational Resources, identify and honor excellence in high-quality products that support teaching and learning. The program's rigorous evaluation process includes both educator analysis and feedback from product developers in the learning resource community. All entries go through a meticulous judging process in which experienced educators and business leaders provide useful feedback to determine the finalists and winners.
Recognition from the CODiE Awards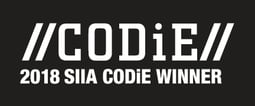 Two years in a row, SIIA (Software Innovation and Industry Association) has picked x2VOL as the Best Social-Emotional Development Solution in the SIIA CODiE Awards.
Developing and assessing students' social-emotional skills is a growing area of interest in U.S. schools as education leaders seek to educate the whole child and teach more than core curriculum requirements. Community service is one way to develop empathy, help students find potential career interests, and build a stronger connection with their community. Busy school administrators, however, may not encourage or require community service because of how difficult and time consuming it is to manage these programs. x2VOL not only makes it easier for schools and students to manage the process of student service but it also brings added social-emotional benefits because x2VOL requires students to reflect on their service. Through reflections, they make a more meaningful connection to the world around them.