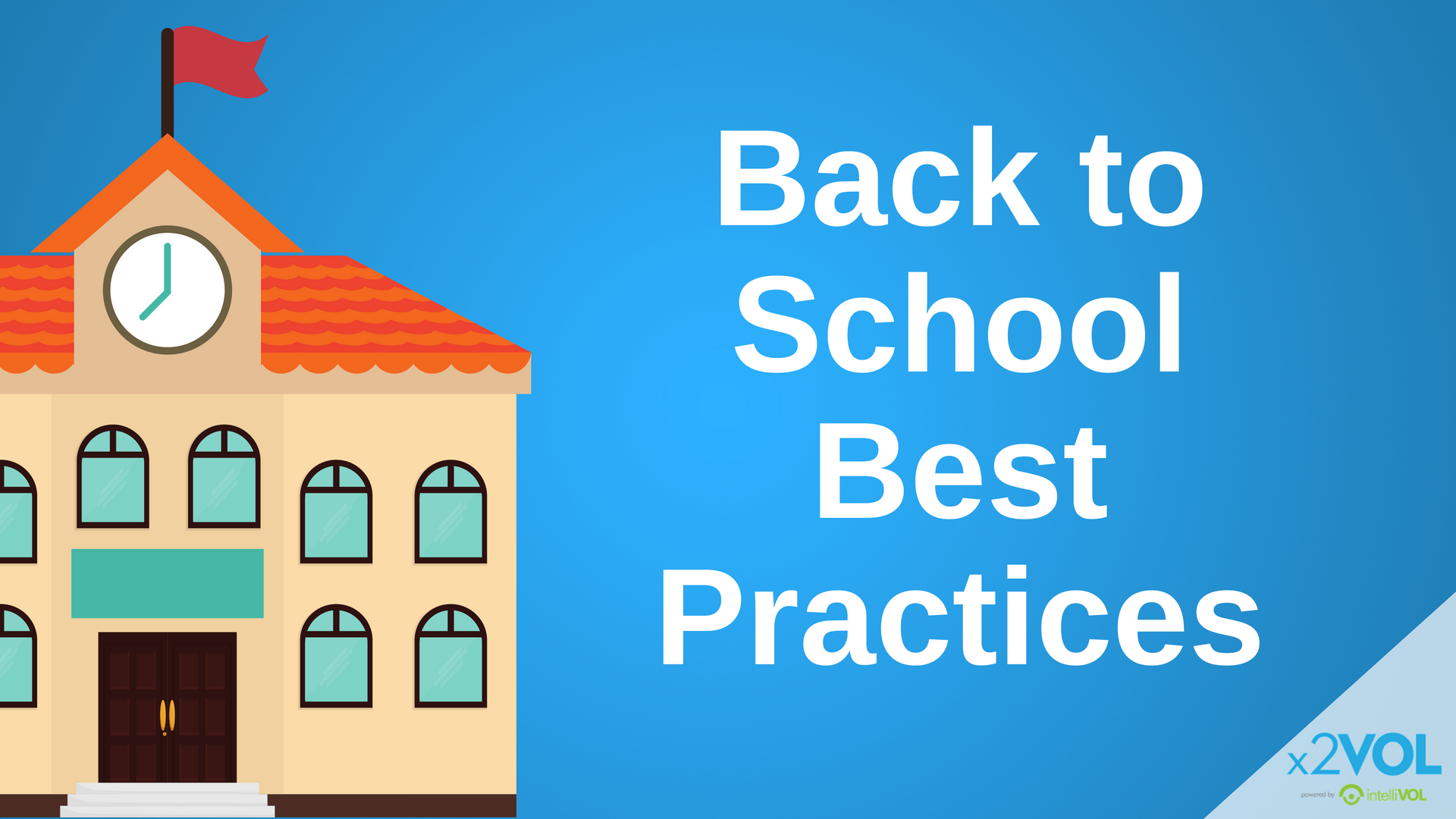 School is back!
Classes are in session, students are memorizing their schedule and admins are getting organized for the year ahead of them. Which means, it's the perfect time to set up your x2VOL account for success. There are a couple things you can do to ensure you are ready to start off the new school year on the right foot so your students can start logging hours:
Update groups and goals: Be sure to update your groups and goals and archive old ones. Watch this video with instructions on how to do so.
Import your students: Once you've updated your groups and goals, it's time to import any new students! Follow these instructions to import your new students.
Update your bulletin board: Welcome students back to school with news and updates on the bulletin board. The bulletin board feature in x2VOL is an excellent resource to continuously update your students on service opportunities, school happenings, or announcements. You can also add photos and links in the bulletin board,
Post service opportunities for the fall: Your students are back and ready to start logging hours toward their goals. Be sure to post local and school-based opportunities so your students can get a jump start on service!
Encourage students to log their summer service hours: No doubt, your students were hard at work serving their communities this summer! Be sure to remind them to log their summer service hours in x2VOL in order to make progress toward their goals.
Advise your students to submit their x2VOL Official Service Transcript

™

: Your seniors will be applying to college this fall! Encourage them to leverage all of the hard work they've put into completing community service, by sending their volunteer experience to college admissions officers. They can do this by ordering an Official Service Transcript

™

in their x2VOL account.
Follow these steps and you will be well on your way to a successful school year. Questions about your account? Feel free to reach out to your Account Manager or our Support Team by emailing Support@intelliVOL.com or by calling 866.906.6400 ext. 104.
Does your school not have x2VOL, but you need a way to track and manage your student service hours? We have your back. Click below to schedule time with our team to hear more about how x2VOL can benefit your school.