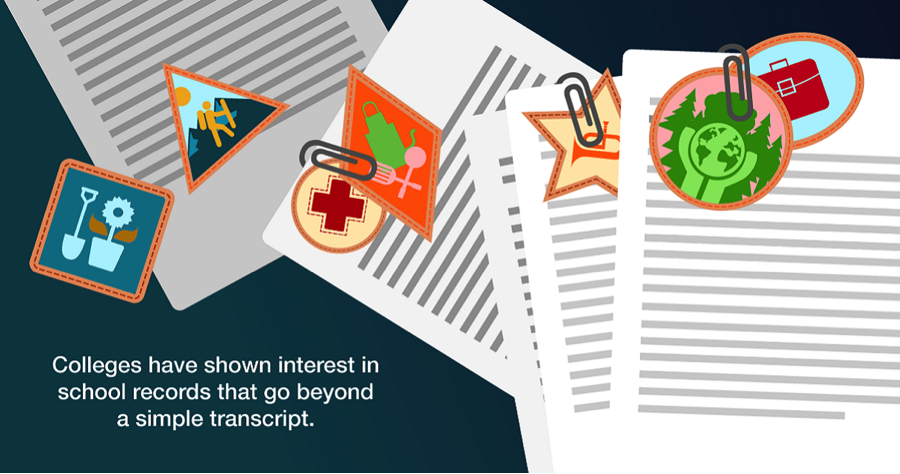 Guest post courtesy of x2VOL Partner, Parchment


Preparing K-12 Students For Future Opportunities
Theoretically, the available options for secondary school graduates are the same as they've ever been. Students have the choice of going to college or entering the workforce. In reality, however, the steps involved have become much more complicated. Businesses want more skilled workers, and schools want more robust students. Both institutions ask for proof that incoming students and new hires can meet these demands.

In the past, students provided paper transcripts to prove they were ready for work and college. Now, as requirements for future success grow more involved, traditional transcripts are no longer comprehensive enough to serve students in the ways they need. Paper just isn't going to cut it for students these days. Sending a transcript may meet the requirements of a college or job application but it doesn't help set them apart.

Digital credentials are innovative both in their form and function. They are better prepared to meet students demands based on the current academic and employer market. They provide the capability to show a comprehensive record of a student's college or career readiness. Best of all they can be bundled together and sent electronically to help students seize future opportunities faster than paper ever could.
What does the post-secondary landscape look like for K-12 students?
According to the latest statistics from National Center for Education Statistics, 83 percent of public high schoolers graduated on time in school year 2014-2015 – the highest number since the organization began tracking. Furthermore, of the 3.1 million high school graduates in 2016, approximately 70 percent enrolled in college by the October following their graduation.

But as more students graduate and pursue higher education, colleges and universities have become increasingly selective as they receive far too many qualified applicants than they can accept. To make the decision-making process easier, they've begun looking for even greater indicators of success among potential applicants, including extracurricular activities, strong admissions essays, letters of recommendations and more. Furthermore, colleges have shown interest in students' school records that go beyond a simple transcript.

In the past, it was difficult for students to compile letters of recommendation and other admissions requirements, and even harder for them to get official proof of activities unrelated to coursework that nevertheless made their case for college admission. Now, thanks to innovative student credentials, students can easily gather all-inclusive transcripts, letters of recommendation and other related credentials in a simple electronic format. What's more, they can send these electronic documents online for instant delivery, possibly increasing their chances of enrollment.

But what about the 30 percent of students who don't go to college? Businesses are demanding more of new hires, even going so far as to increase educational requirements for certain positions. In short, roles that required a high school diploma in 1990 now need a bachelor's degree, meaning high school graduates who plan to enter the workforce are seemingly at a disadvantage.

Thankfully, innovative digital credentials help even the playing field by providing additional details, proving these graduates are competent and skilled enough for certain positions. This statement is especially true if students already know their desired career field but can't attend college. Official school transcripts that describe a student's internships or related extracurricular activities help students prove they're well prepared for such careers.

In short, traditional transcripts aren't able to adapt to the changing needs of K-12 students. To help them achieve their future goals, whether they plan to go to college or enter the workforce, they need advanced digital credentials that give a more comprehensive look at a student. They also need an easy way to collect the credentials they need, like transcripts, letters of recommendation, and their school profile so they can easily send electronically, receive confirmation and secure their next opportunity.

To learn more about how Parchment helps K-12 schools set students up for success, download our free buyer's guide.