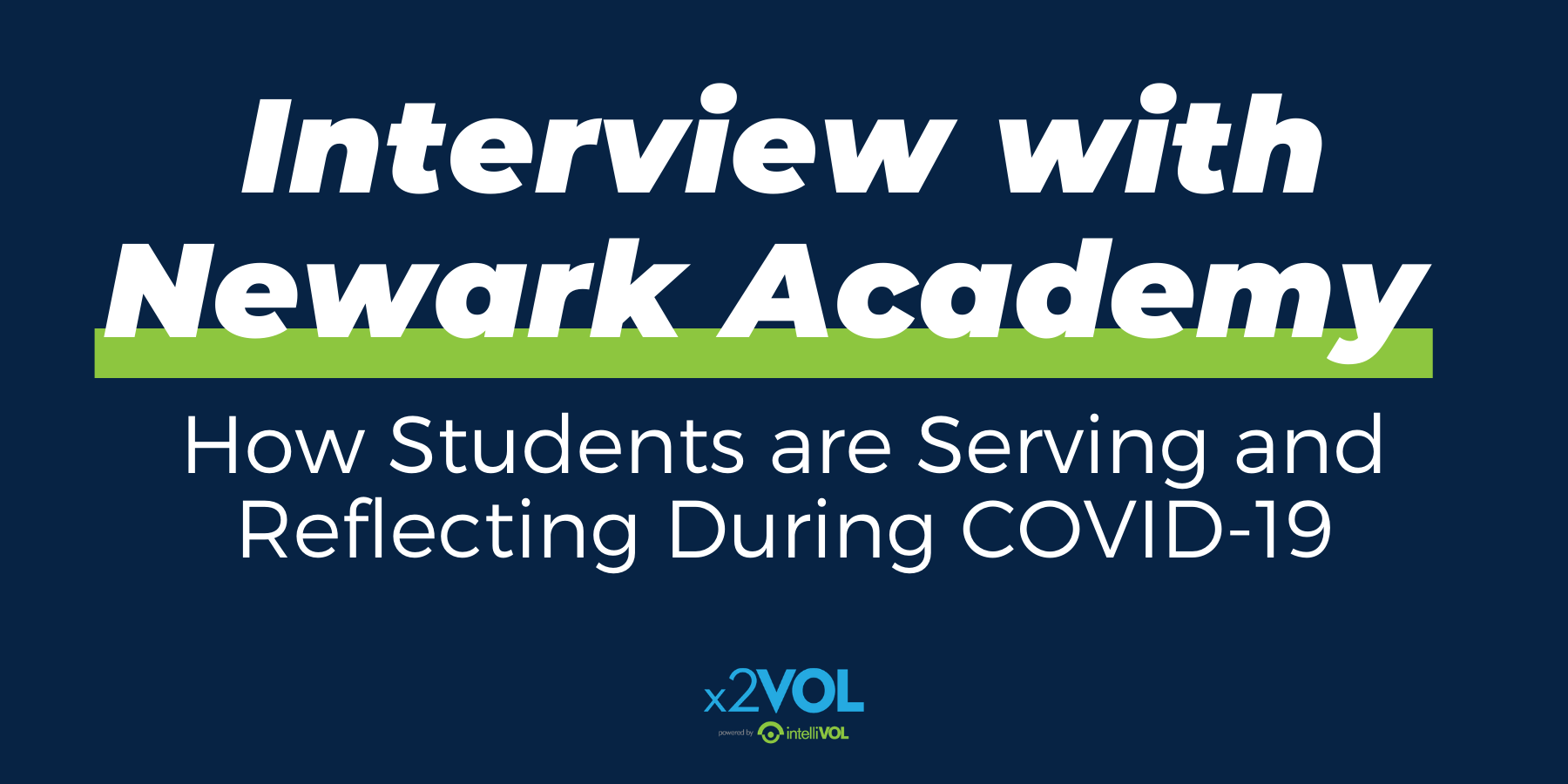 School campus closures and transitioning to distance learning haven't stopped the students of Newark Academy from serving their community in powerful ways this past semester.
Newark Academy, located in Livingston, New Jersey, has a long-standing history of service. Built into the framework of their school, all high school students have a 10-hour service requirement per year. While service may be a graduation requirement, students are taking ownership of service at their school and advancing volunteerism amongst their students.
Newark Academy has been partnered with x2VOL for five years, taking their service tracking online, and during that time their students have served over 78,000 approved hours.
During COVID-19, students at Newark Academy continued to serve their communities in creative ways all while remaining safe at home! More than ever, schools are transitioning to online service tracking to remove the burden of paperwork and allow students to record their hours and administrators can approve hours all from home.
We sat down with the Director of Community Service, Sarah Fischer, to discuss how her students are serving virtually, how they are reflecting on their experience during COVID-19, and how having a digital solution has benefitted their student's growth.
Are you feeling the burden of a paper service tracking process? Are your students unable to turn in their service hour forms while distance learning? Or are you just ready to take service tracking online in an easy and efficient way?
We would love to share how your school and students can benefit from an online tracking platform, just like Newark Academy.