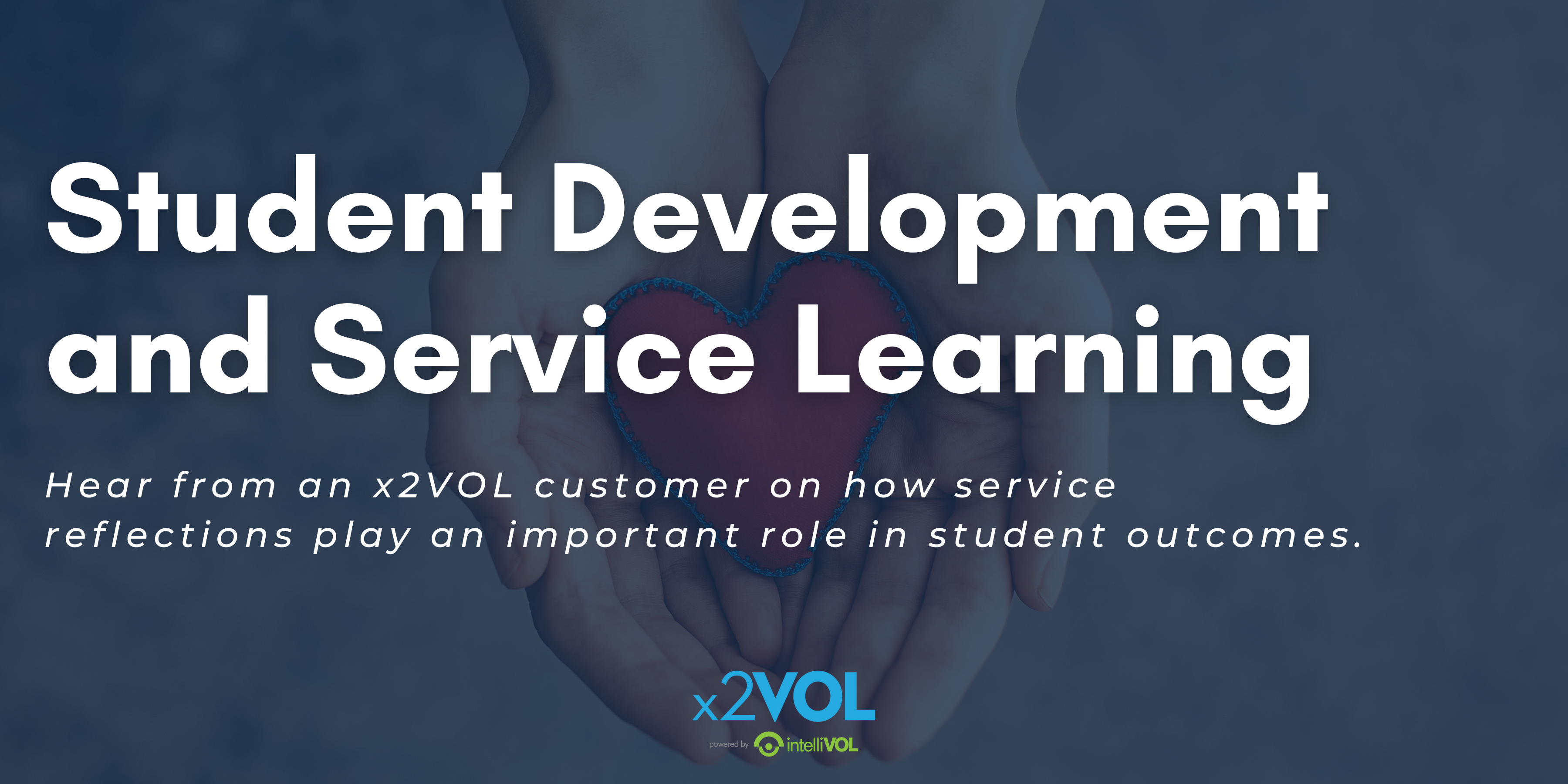 Student development outside of academic achievement has become a priority for schools across the country. Educators focus on student outcomes that revolve around social-emotional growth and skills development in addition to academics.
So much of this is bolstered by what the students do outside of the classroom such as extracurriculars like internships, part-time jobs, and community service. Jeanne Gogolski, the service learning coordinator in a large Ohio school district, sees deep student development and growth when community service is tied back into their everyday curriculum through service learning.
"[Service learning] is basically a way to make learning come alive; to connect kids to ways to problem solve things they care about."
Woven into the culture of their district and community, service and service learning are vital elements in a student's development and is a priority for Gogolski. They ensure the culture of service starts at the top of their district and is implemented all the way down. Teachers and school leaders are trained in service-learning to help support their students in making those connections. When students serve in their communities or even have jobs after school, they widen their worldview, become exposed to new interests/potential career paths, and develop their skillset.
"Some kids think, what can I do to help? I really think you can help a high school student understand that as they leave high school, their gifts and talents they have can be used to help somebody else," said Gogolski.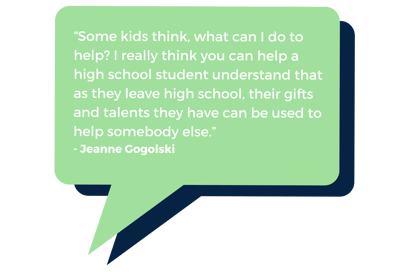 However, these outcomes and thought processes don't develop overnight.
It takes being involved during the high school years and reflecting on their experiences to gain that deeper understanding.
The importance of reflections
Reflections are a vital step in the student development process. It's one thing to have a service experience and log the hours for school credit. But another thing entirely is to have the service experience, mentally process that experience, reflect on what the student learned, and apply that to their everyday lives.
"There are so many skills that can come of being involved regularly in community service and in service learning. We teach the kids and ask them to reflect on their service experiences: what they learned about themselves, what they learned about others, what they learned about their world. Reflections are an important part of service learning," said Gogolski.
Teachers are then able to tie students' service experience back to classroom lessons. Is a student involved in advocacy? A social studies teacher can display how advocacy and social responsibility have changed the world. Is a student involved in river clean-ups? A biology teacher can connect their experience to how that makes a positive change in global warming.
As students make these connections, they can see the wider impact of their service.
For students to serve or work in their community and see the positive benefits of this, they need a way to manage their service experiences, goals, and reflections. And administrators need a way to measure success and support students in this development.
Service-Learning Solution
x2VOL makes it easy for students and administrators to manage student service, service-learning, work-based learning, internships, and more.
Students are empowered with x2VOL to:
Track hours, experiences, and/or work and internships
Find opportunities
Reflect on their experiences

Service leaders and administrators have access to:
Establish goals and requirements
Generate reports on student progress
Engage students in development through reflection


Often, a laborious paper tracking process creates roadblocks for success for students and administrators alike.
"All those millions of pieces of paper were completely daunting," said Gogolski. "When we started looking at programs, we were looking for something that connected to programs we already have: PowerSchool and Naviance. x2VOL was particularly attractive to us because it was connected to Naviance, which we are deeply embedded in. So, it's very easy, the system makes it so much easier."
x2VOL's mission is to remove the burden of service tracking so administrators and service leaders can focus on their students. When implemented successfully, service and service learning programs create well-rounded, thoughtful individuals.
"If we can have graduates that have an expectation that they're supposed to give back, that it's just part of what they do, then I think you've done more than just educate someone."
What student outcomes are you looking for? Do you want to engage your students in meaningful service? View our demo below, fill out the quick form, and our team will connect with you about your community service or service-learning program.