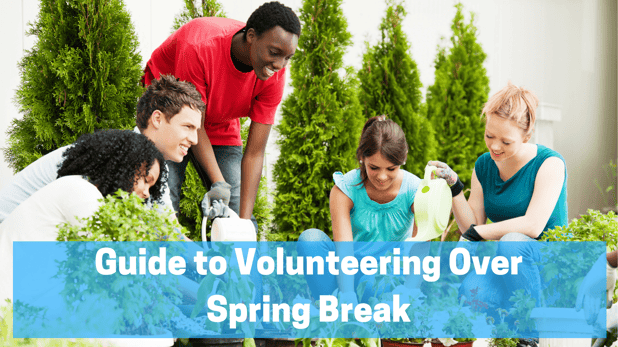 Spring break is the perfect time of year to lay by the beach, go on a trip, hang out with friends or volunteer at your local nonprofit organization or help someone in need. The days you have off during spring break are a great time to get plugged in to the community, make a difference in someone else's life and knock out some of your service hours for the year,
There are a number of ways you can serve during spring break whether you are looking to work one day or multiple days in a row, the luxury of spring break is time.
1. Go on a short-term service trip. Find these through your school, church or local nonprofits. A number of organizations will travel to serve another city, state or country. Take advantage of the multiple days you are there and build connections and relationships with the people you are helping.
2. Find volunteer opportunities through x2VOL or organizations near you. Use the opportunities tab in your x2VOL account to search service projects in your community or call local nonprofit organizations and ask what service projects or volunteer opportunities they have available.
3. Create your own service project. Have something your passionate about or a cause close to your heart? Take the time over spring break to organize your own service project and impact the community using your passions and talents.
When you are finished with a service project, big or small, be sure to reflect on what you learned. Write about the impact you had on an organization or a group of people and note how they impacted you.