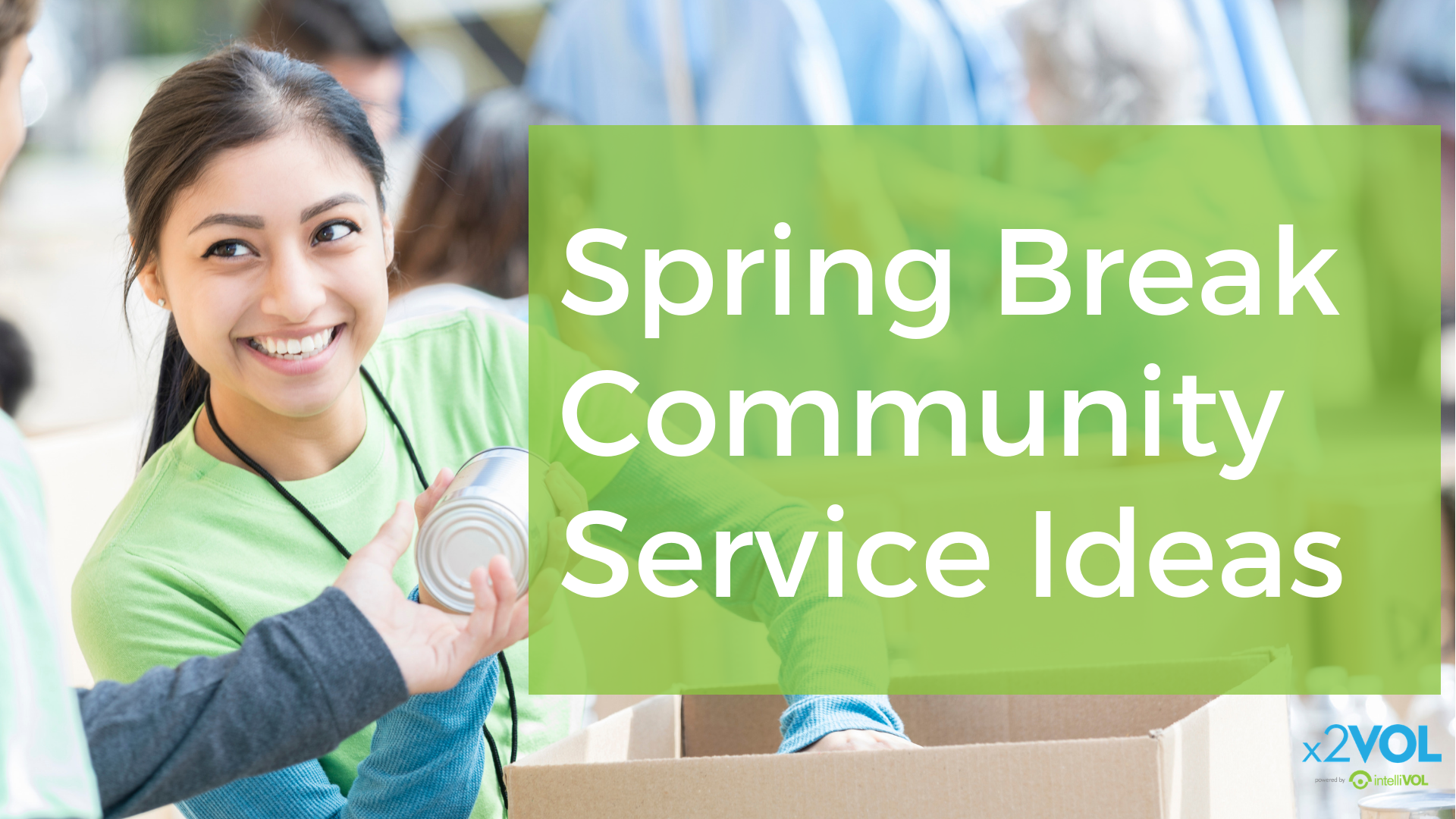 Spring break is the perfect time of year to spend time serving in your community. Whether it's through a week-long service project or time spent volunteering at a local nonprofit, this is a great time to volunteer.
Need help deciding where to serve this spring break? Don't worry. We've got you covered. Check out these spring break service ideas:

Mission Trips
Spring break is a great time to go on a mission trip. Local churches often have multi-day mission trips during spring break. You can visit a new city in the country or travel internationally. Be sure to confirm with your school that you can receive service credit for your mission trip.
Local Nonprofits
Every city has many needs and many nonprofits that service those specific needs. Find a local nonprofit and dedicate your time to volunteering there over spring break. Visit your local government's website for nonprofits in your area or visit the National Directory of Charities and Nonprofits to find organizations in your area.
Your Own Service Project
Are you interested about a certain topic or passionate about a cause? Design your own service project. Connect with a local nonprofit or even a local individual or group and make your own service project. Be sure to get approval from your school prior to starting the service project.
National Nonprofits
Find National nonprofits that offer alternative spring break trips where you can participate in a multi-day service project. Check out organizations such as these:
Opportunities in x2VOL
Don't forget to check out the Opportunities section in your x2VOL account for additional service projects. You can search for service projects posted by your school and local nonprofit organizations. Simply log in and navigate to the Opportunities section.
What Do I Do When I'm Done Serving?
Be sure to log your hours in your x2VOL account and write reflections on your experience. Does your school not have x2VOL? Not to worry. You can sign up for x2VOL+ and track your hours individually. It's easy - learn more about x2VOL+ and start tracking your service hours today.
Are You A Service Leader At Your School?
If you are a service leader or admin at your school and you'd like to bring x2VOL to your school, feel free to request custom pricing.