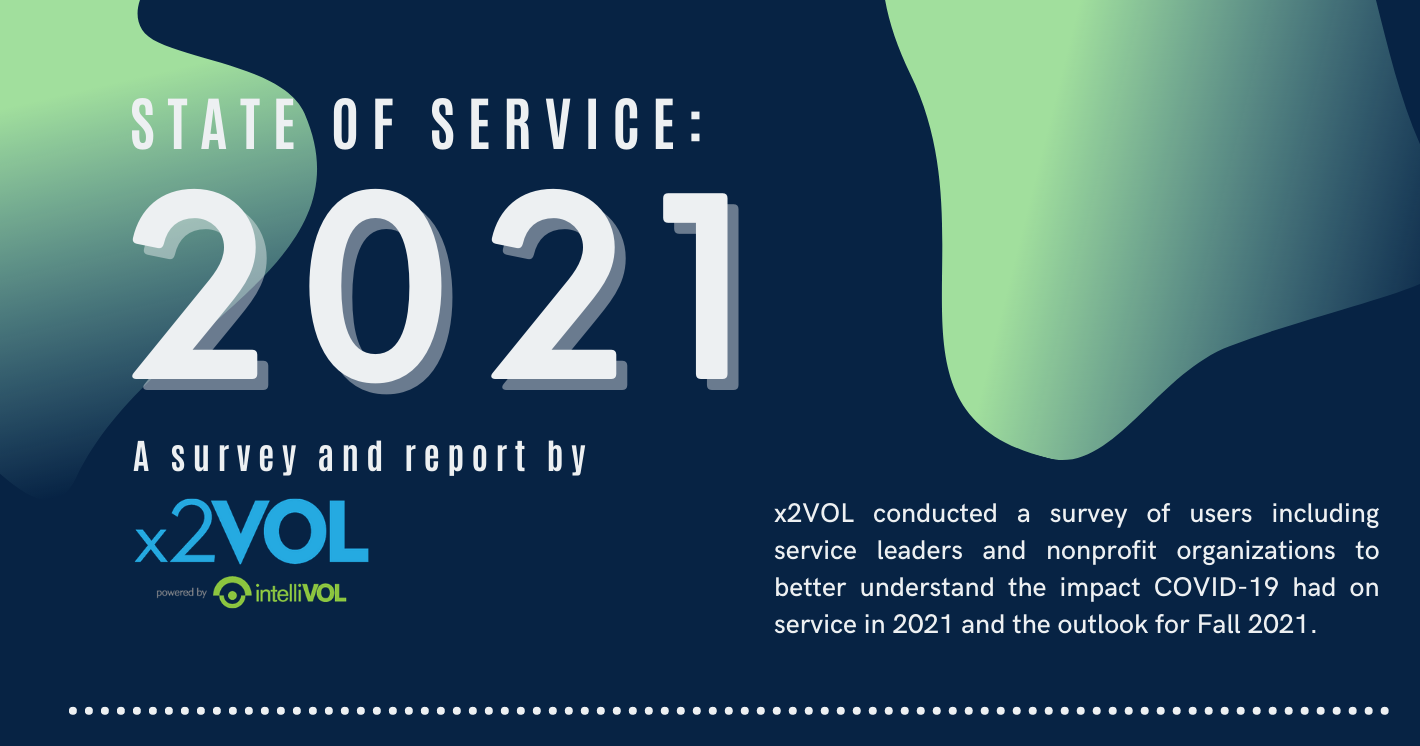 Student service continues to develop in the ever-changing COVID-19 world. However, 2021 might look a little bit different than 2020. In April 2021, x2VOL surveyed administrators, service leaders, and nonprofit organizations to better understand the impact COVID-19 had on community service in the Spring 2021 semester and what the outlook is for Fall 2021.
In a survey and report from 2020, x2VOL reported that many schools modified their service programs to account for COVID-19, but school administrators were still unsure of what the future held. Many of those changes stayed in effect for the spring 2021 school year. Students served more from home, service leaders accepted different types of service, and more.
In the spring 2021 survey x2VOL administrators, service leaders, and nonprofit organizations provided insight into the changes that occur during this time and what the future holds for their service programs.
The Future Looks Bright
The outlook proves to be a positive one with nearly 75% of administrators reporting they will be returning to their pre-pandemic service programs and will be doing in-person learning in the fall.
Students continued to serve and develop socially and emotionally during the pandemic through virtual and low contact service opportunities. However, the addition of having in-person activities once again ensures students are able to have direct, one-on-one interaction with the organization or population they are serving. This type of interaction allows for deep reflection and personal growth on behalf of the student.
Here's what one x2VOL administrator said:
"We see that there is always a higher impact when the opportunity is more in-depth. We would like to see the students discover local needs, select the one they are most passionate about, do research to construct a plan that strikes at the root of the need, and execute this plan with the support of their peers and the guidance of a mentor."
The pandemic had a widespread impact and nonprofit organizations were not immune to that. Common challenges nonprofit organizations reported were:
Budget cuts

Limits on in-person volunteering and not being able to offer virtual opportunities

Communication to and from volunteers
Keeping volunteers safe for those organizations that were able to have in-person volunteers
However, 85% of nonprofits reported that they will be offering in-person volunteer opportunities. Students will have direct service opportunities allowing them to engage in their communities and organizations will have their much-needed volunteers.
Learn More of the State of Service in Our Infographic: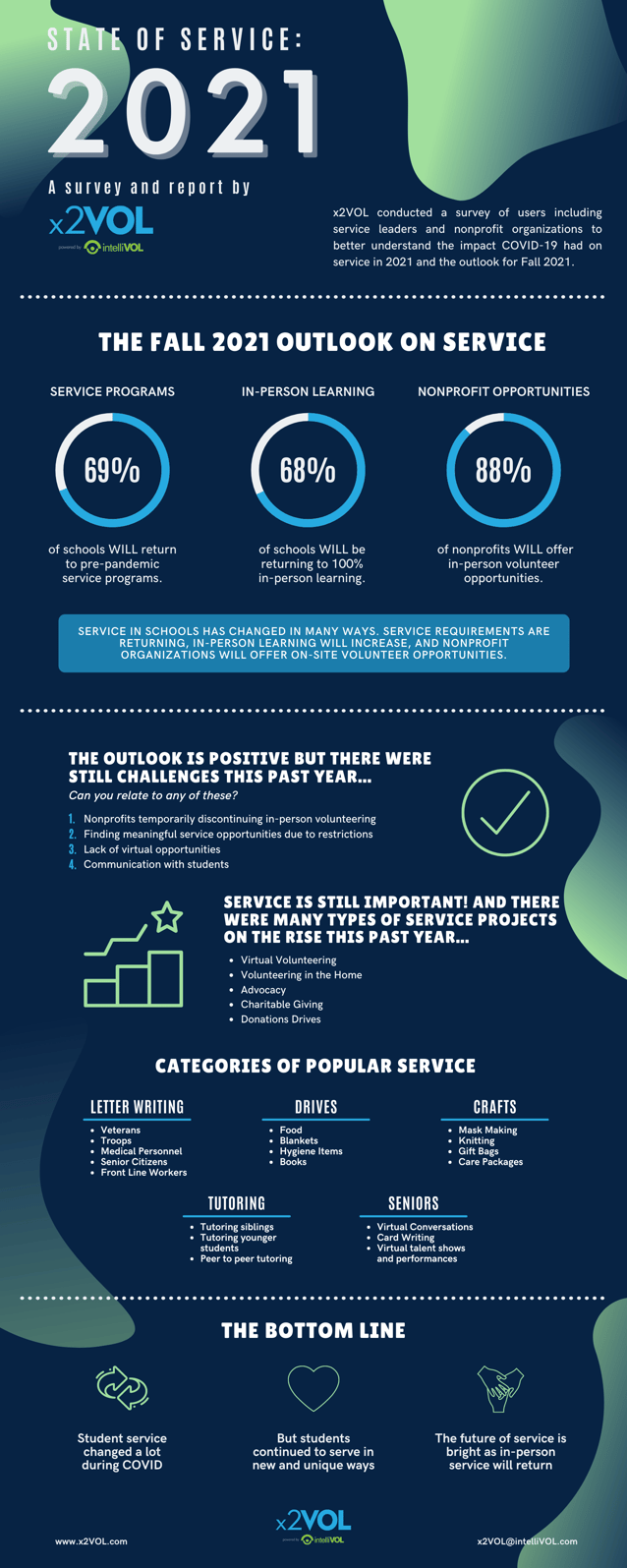 Students continue to be motivated to serve their communities and with the hope of increased in-person interaction, administrators can look forward to engaging students in meaningful service in the fall.
Prepare for the fall semester and provide your students with an easy way to track their service experiences and write reflections on their service. Click below to view our x2VOL demo and request more information on taking service tracking online.