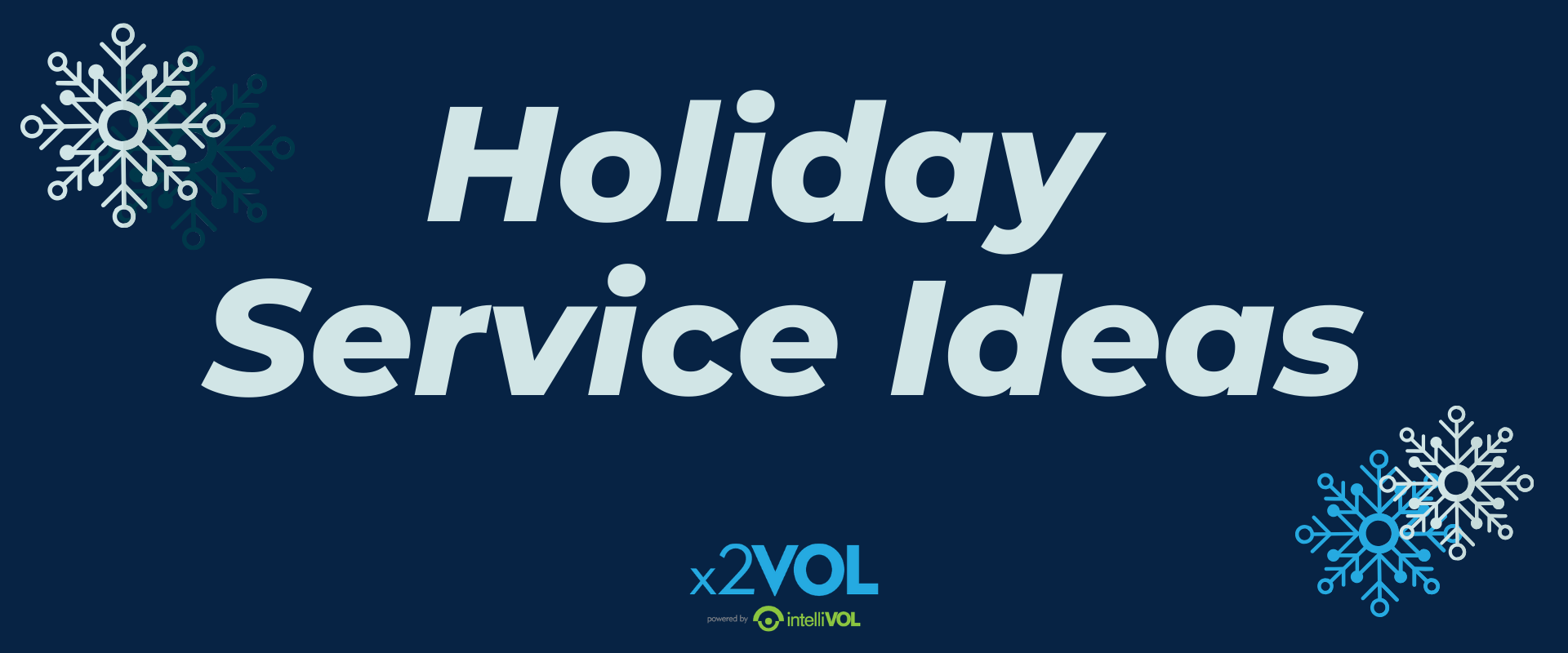 One wonderful part of the holiday season is the desire to do good for others. Whether individuals are donating to organizations they are passionate about or are going out into the community to serve others, the giving heart is alive and well during this season. There are a lot of opportunities for students during this time not only to give back to others, but also make progress on their service requirement for school.
Bring a hot meal to a local Fire Department or Police station to feed those service men and women working on the holidays.
Adopt a Family – this can be done through your church or your community! Find a family in need and provide gifts for them during the holiday season.
Volunteer at homeless shelter preparing meals from the folks that stay overnight at the shelters.
Operation Christmas Child – you can do this through your church or community. Fill up a box to donate toys/items for children for Christmas.
Support teachers in your community! Whether you do it solo or with a group of friends, find a teacher to donate supplies to in the community.
Get a group of friends together and sing Christmas carols for those that are hospitalized and can't go home for the holidays.
Host a day camp with games and crafts at community centers for kids that are out of school for the holidays but need somewhere to be during the day while their parents are at work.
Cook a warm meal for a family in need in your community.
Volunteer to host an ornament making class at your local Boys and Girls Club.
Collect blankets from your school, church and/or community and bring them to a local homeless shelter.
Assist a disabled person in your community by setting up a holiday tree or stringing festive lights around their home.
Visit your local veterans service organization and offer to host a game night or holiday movie night.
Bring some holiday cheer to your local senior center by dressing up your pet in a Christmas sweater and visit a senior center.
Serve the elderly in your neighborhood by shoveling snow from their driveways
Volunteer as a bell ringer! The Salvation Army is always looking for additional bell ringers during the holiday season.
Serve those that are serving. While bell ringing may not be your volunteer opportunity of choice, you can always support those serving. Bring a hot cup of coffee or hot chocolate to a Salvation Army bell ringer.
When students are done serving, what happens next? Encourage students to reflect on their service experience to explore how it impacted them, how it helped them grow, and what it meant to them. When they log their hours in x2VOL can reflect on each service experience.
Don't have x2VOL for your school? Request pricing for your school today and provide a way for your students to track their service hours and growth!