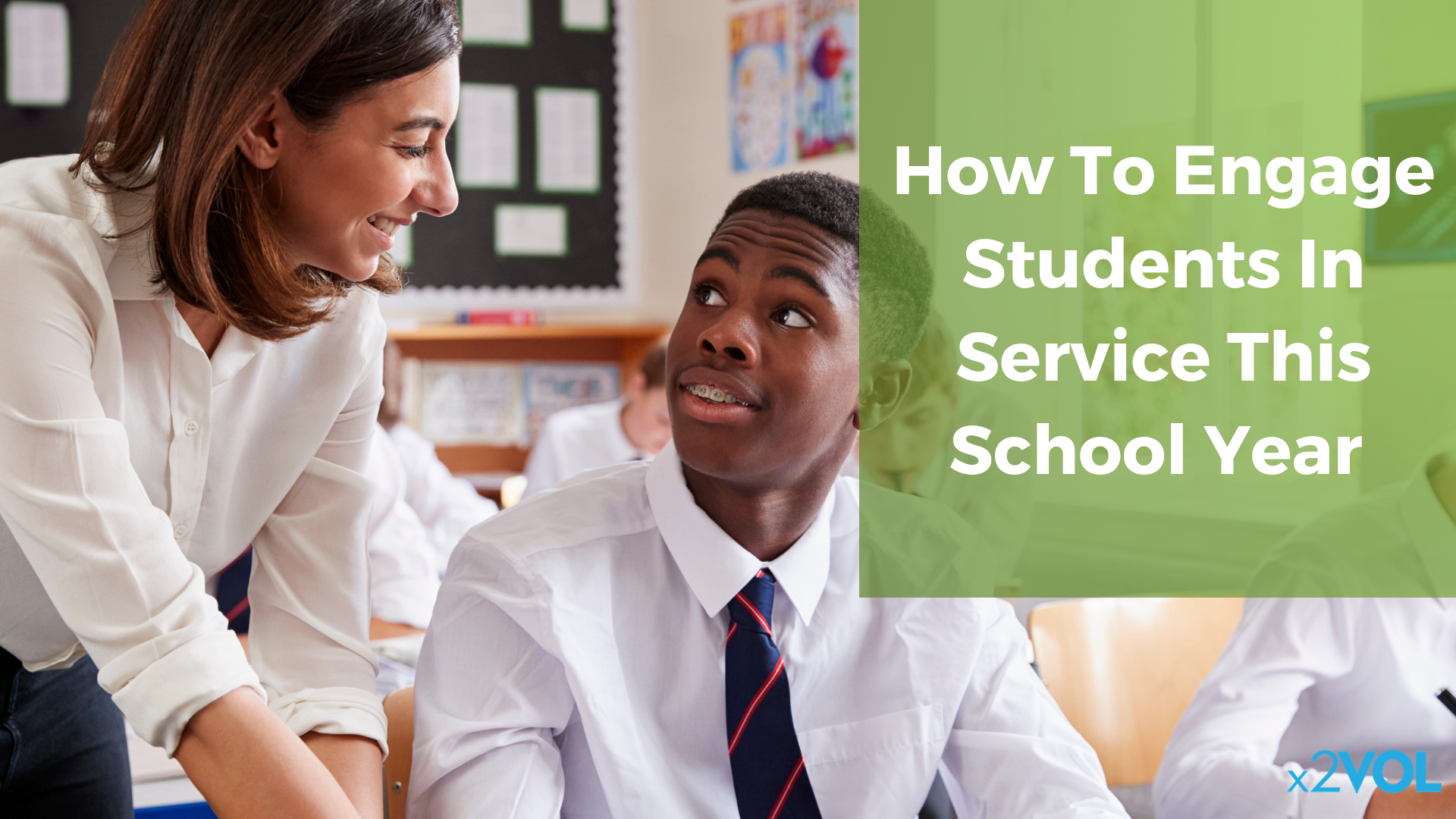 It's so easy to get caught up in admin work and managing day-to-day activities that sometimes. spending time engaging with students can fall to the wayside.
Talking with your students, seeing how they are doing, encouraging them in school and in service, are huge elements of a student's education. It can be easy to give students a community service requirement, but that process should be more than just checking a box. Students need to be engaged in community service - and that's where you come in.
Make a difference and help your students grow this year by engaging them in service with these helpful tips.
1) Assist your students in finding service opportunities that interest them on a personal level. Are they interested in art? Suggest that they host an art class at a retirement home. Maybe they're interested in the medical field - encourage them to volunteer at their local hospital. Helping them find opportunities that connect with their interests allow them to engage in service on a more personal level.
2) Schedule time to meet with your students. Whether it's a 15-minute meeting before school or during lunch break every quarter, set aside some time to talk with your students and see how they are faring with school work, extracurricular activities, and community service.
3) Require your students to reflect on their service opportunities and speak with them about they learned or gained from that experience. Having a conversation with your students about their service experience will allow them to gain an even deeper understanding of how their volunteerism impacted them and others in their community.
4) Encourage students to participate in diverse service opportunities. Encourage your students to serve in areas they may have never volunteered in before pushing them outside of their comfort zone, Participating in different categories of service will give the student a chance to understand the various needs in their community, open the door to discover new interests and talents, inform them of possible careers, and ultimately widen their world view.
5) Inform students of how community service can positively impact their college acceptance
. College admissions officers want to know more about a possible student than just their grades. They want to know if they will be a good addition to campus life overall. A student's community service experience shows just that. Students can easily share their service experience and reflections with their
Official Service Transcript™
, available through their x2VOL account.
Service is an important element in a student's education. It helps them grow, develop, and widen their world view. As an educator you have the ability to engage your students through service this school year!
Schedule a quick meeting with our team to learn more about how x2VOL can be an extension of your service program.