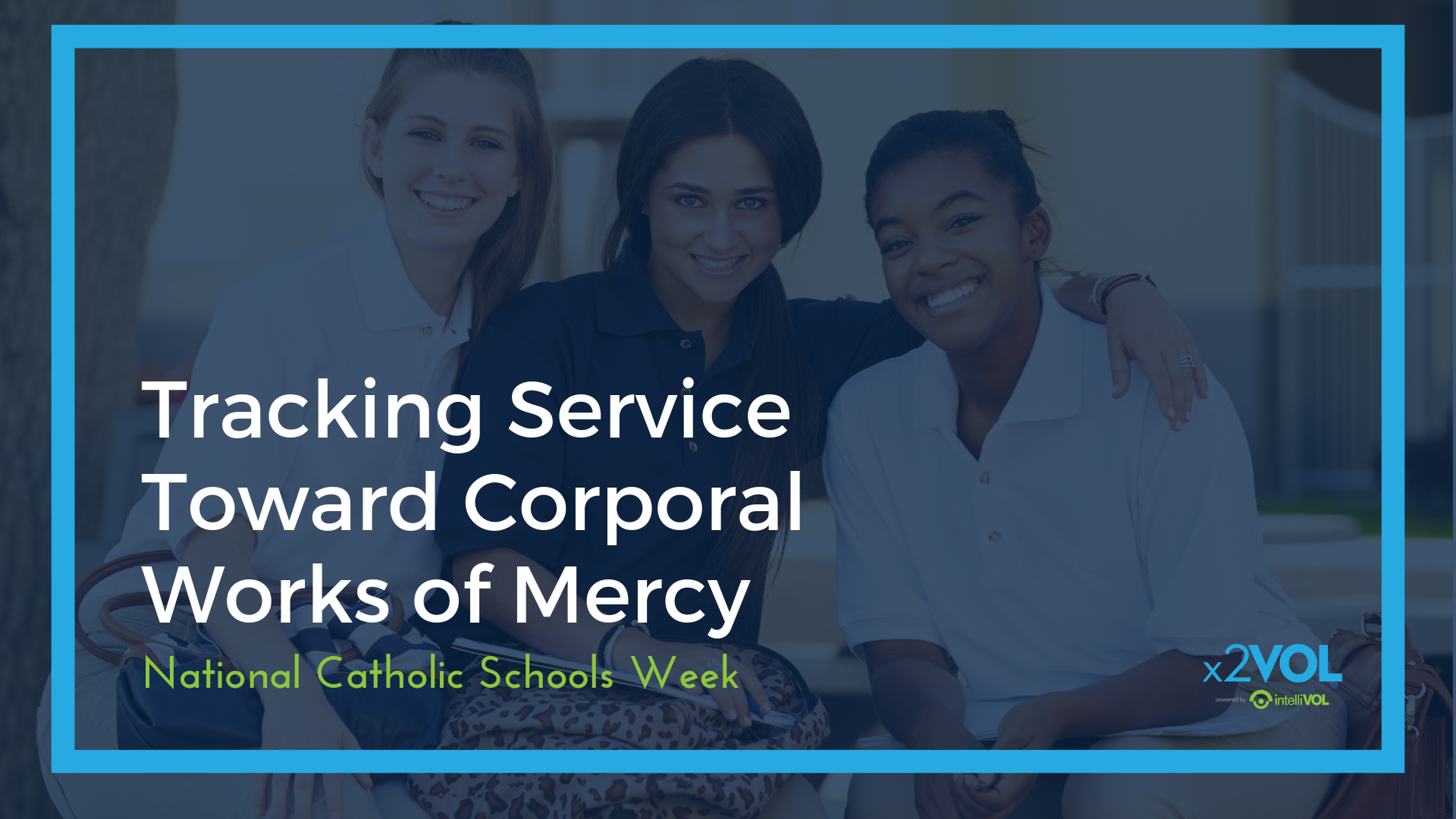 It's National Catholic Schools Week! This week we are celebrating all of the Catholic schools and Catholic school leaders that are educating students across the country.

One of the pillars of many Catholic schools are Corporal Works Mercy. Corporal Works of Mercy are deeds and acts by which people spread the love and compassion of God unto other people.

The established Corporal Works of Mercy are:
Feed the hungry
Shelter the homeless
Clothe the naked
Visit the sick and imprisoned
Bury the dead
Give alms to the poor

Many Catholic schools choose to build their school community service requirement or service learning program based on the Corporal Works of Mercy. While some schools choose one act to focus on, other schools require students to serve in every area during their time in school.

Students will often learn about the Corporal Works of Mercy in class and then asked to carry the mission into their community through service, further ingraining those ideals and ultimately helping the student grow in understanding.

For instance, students might learn about feeding the hungry in their theology class and later that week serve meals at a homeless shelter. Or they might learn about visiting the sick then spend the semester visiting members of a retirement or care facility.

Regardless of the specific requirement or type of service students are doing, x2VOL provides Catholic schools with the ability to set up custom goals and requirements. This means, theology teachers, service directors, and campus ministry teams can incorporate Catholic teachings and measure the impact that their students make in the community. The goal is a transformation of the heart and this is evident through the reflections submitted by students especially during Catholic Schools Week!