Every month we are highlighting a different school who's students are engaged and active in serving their communities.
This month we are talking about Keller High School located in Keller, TX. While Keller High School doesn't require service for graduation, they utilize x2VOL to help track service hours for their Green Cord program. The school understands the importance of encouraging and capturing service details so their students can be even more successful in demonstrating who they are outside of the classroom.
x2VOL makes it easy for Keller High School students to find opportunities, log their hours, write reflections about their experiences, and then leverage those experiences on job, scholarship, and college applications.
By taking the tracking process all online, administrators can easily see where students are at toward their service goals. They spend less time on administrative tasks and more time interacting with their students.
Keller High School's program has been in place for many years, and x2VOL has made managing the program even easier. Students have served thousands of hours over the years and made a huge impact in their community.
Read more about them below!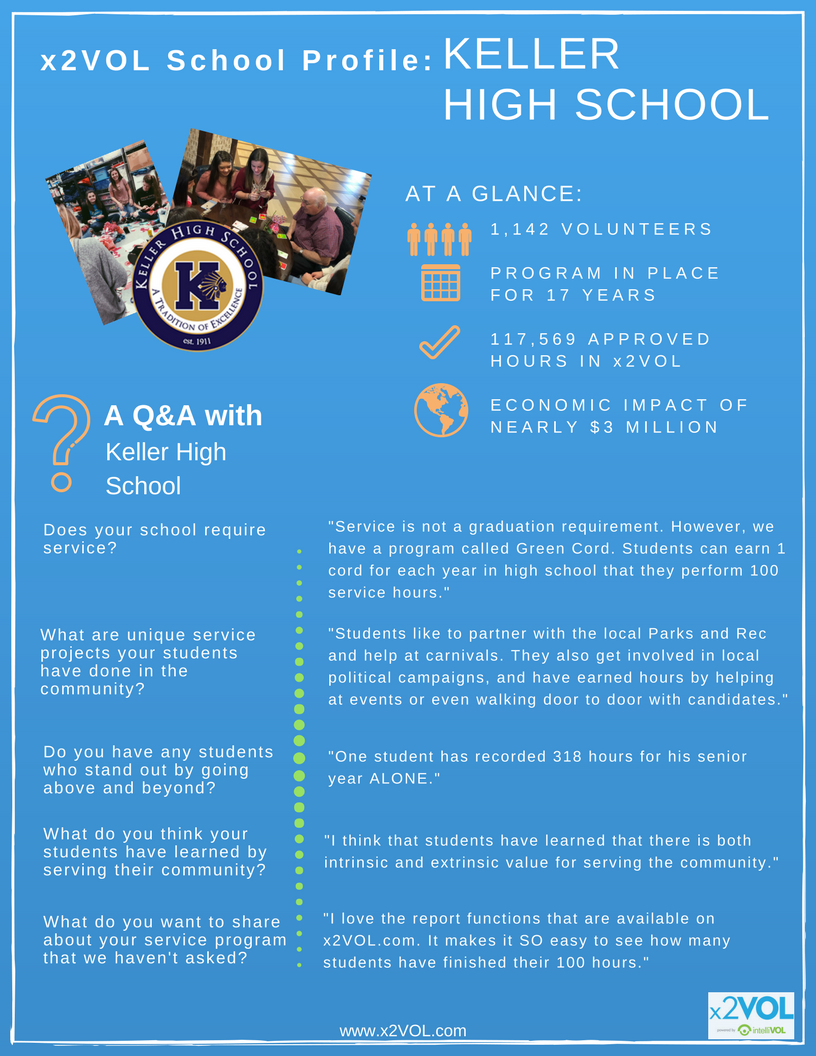 While service might not be required at Keller High School, students that do serve understand the deep impact service has not just on the communities they serve but themselves as well.
Service is an excellent way for students to widen their world view, step outside their bubble, and grow personally by contributing to their society through selfless acts. These experiences are vital in supporting the development of a well-rounded student.
Want to learn how x2VOL can support your school or district? Click below to view a demo of the platform and contact our team for more info!