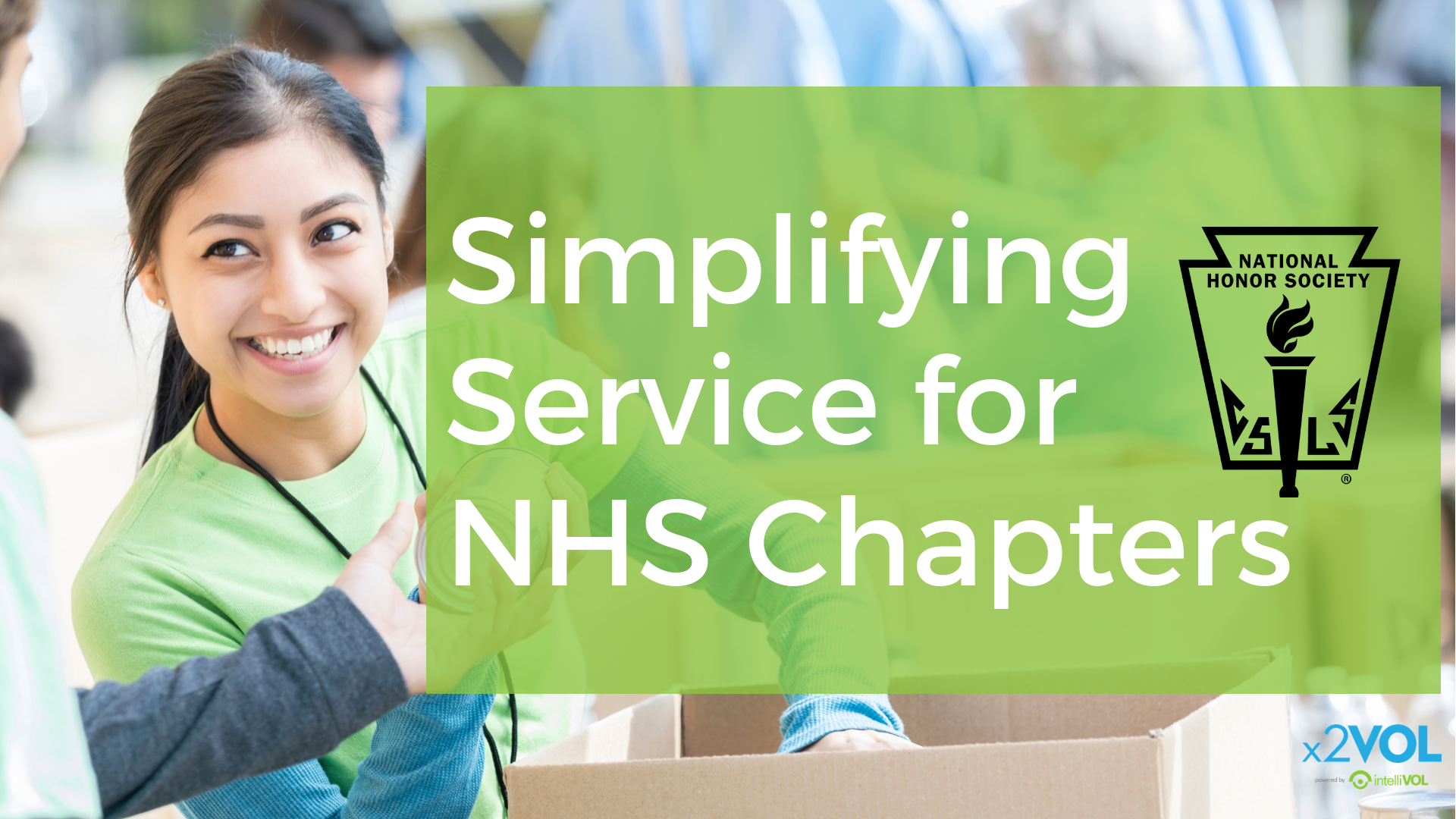 Community service is an important aspect of National Honor Society membership. In fact, it is part of the NHS motto: "Scholarship, leadership, character, and service." To honor this motto, many high schools require their NHS members to take part in a certain number of service hours each year.
Service puts leadership and character into action. Service transcripts are the evidence of of this action.

Paper forms are lost and physical signatures can be falsified, but with x2VOL, the entire process is simplified, digital and auditable.

Jeff Schroeder, math curriculum director and National Honor Society sponsor for Westside High School in Houston, describes his old process for documenting students' service hours as "a big mess of paper."

"I would be getting slips of paper all the time, every day, where students had some sort of signature verifying their service hours for different activities," he says. "I'd hand all those papers to one of the NHS leaders, and they'd put the information into a database."



Not only has x2VOL improved the tracking of NHS service hours at Westside, it has made it easier for students to find opportunities to volunteer and to get their service hours approved. Furthermore, it has improved communication between Schroeder and NHS participants.

"I would say it has revolutionized how we run the program," Schroeder says.

See what NHS and NJHS Sponsors are saying about x2VOL.

"Once all our members are all set up and in the proper groups, it is super easy for them to navigate the website and record service hours," says Syed Raza, a Westside senior and NHS officer. "The layout is simple, the directions are clear, and the hours are recorded seamlessly."

NHS sponsors and members continue to make a positive impact as individuals, as a chapter and as a national organization. By digitizing the service tracking and reporting, we are able to keep the focus where it belongs, on making a difference.