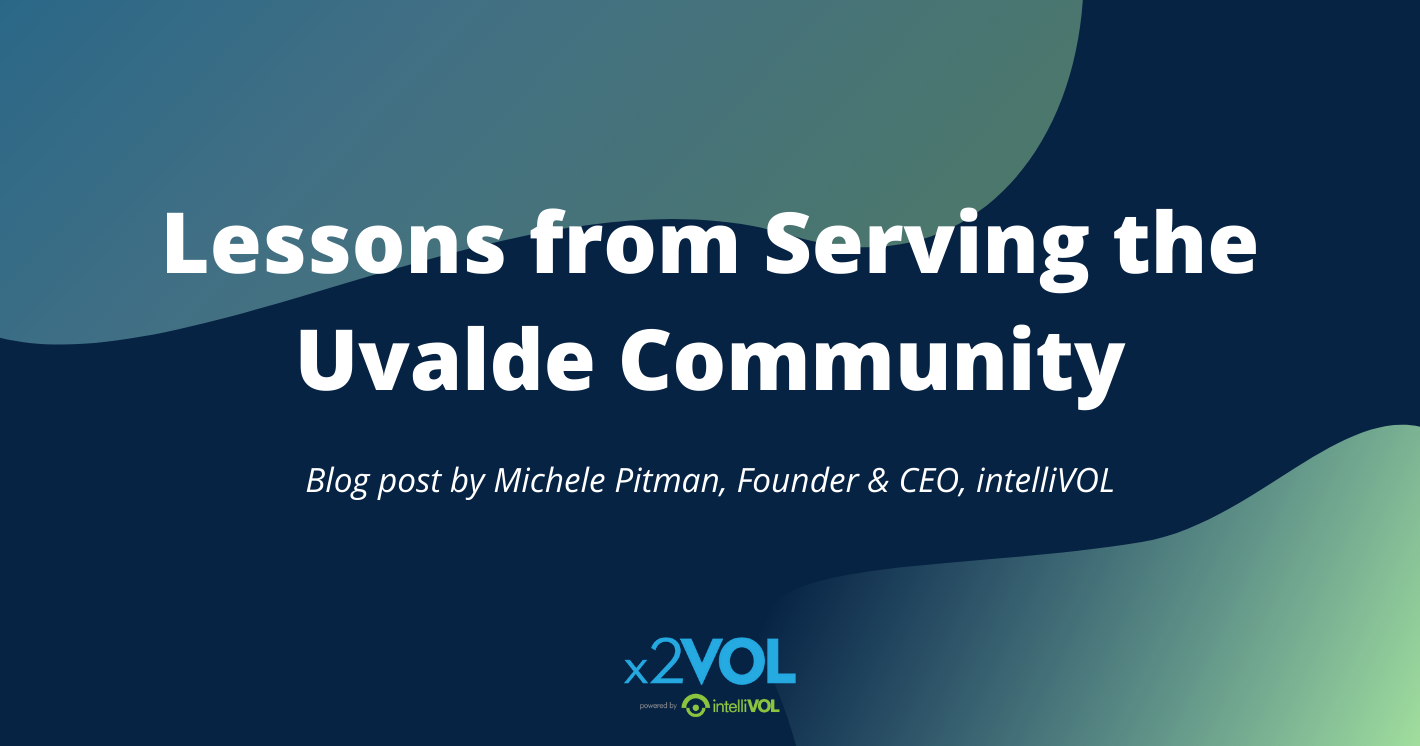 Blog post by Michele Pitman, Founder & CEO, intelliVOL
Serving the Uvalde community is an experience that I won't forget.
As soon as my husband and I heard about the tragedy in Uvalde we were overwhelmed with the need to take action. We immediately knew what to do after seeing a post on social media. We own a food trailer and we follow other highly engaged local food trailers. One of them immediately went to Uvalde for a day and handed out food. We wanted to do the same. We talked to members of our community and within hours, money and donations arrived.