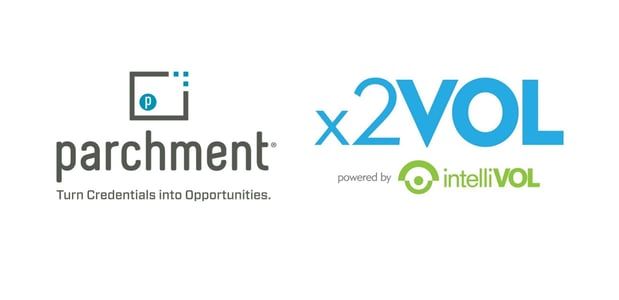 Today's expansion of the Service Transcript allows students to formally demonstrate their consolidated service work throughout th
eir time in high school. The first Official Service Transcript™ was sent by x2VOL in 2013 but it was a manual process. Now, with Parchment, the process to send the Official Service Transcript™ is even more secured, widely received and tracked every step of the way.
Why is this important?
Service transcripts give college administrators a look at another dimension of who the student is outside of the classroom. This is important when colleges are seeking students who can contribute to the college campus and it's community at large. There are positive social, emotional, cultural and leadership implications as well.
Today, the
Official Service Transcript
™
from x2VOL can be sent via Parchment
to almost any college and university that a student chooses.
We at intelliVOL believe that an
Official Service Transcript
™
belongs in the consideration mix for college acceptance.