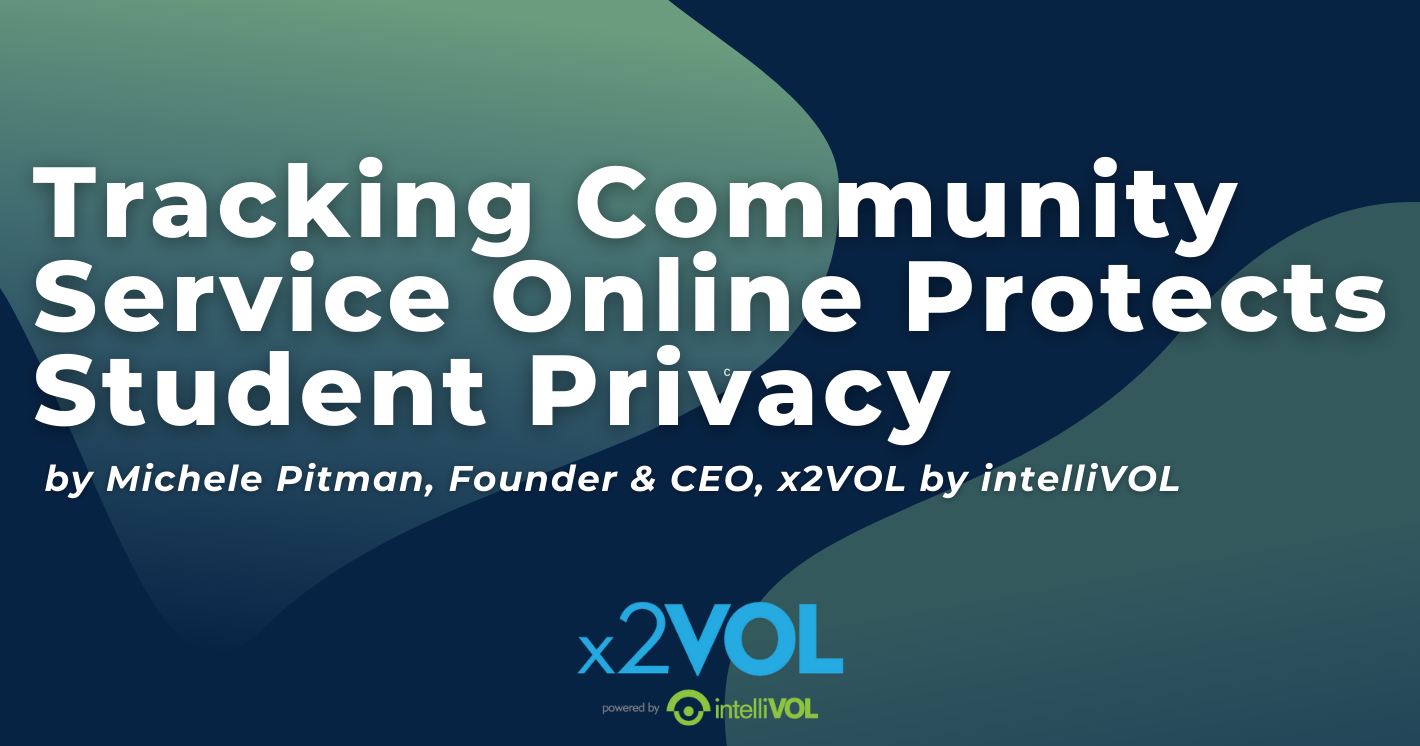 A recent article in District Administration talks about how going paperless with student data creates more privacy and security. This reminded me of the evolution of x2VOL. x2VOL was created to help students capture their positive impact throughout high school. Some students have service requirements while others have service recommendations. Either way, students gain a lot of experience and insight that lead to character development and growth.
During the inception of x2VOL 15 years ago, almost every school tracked service via paper forms. x2VOL introduced the ability for schools to move service tracking to a digital tracking process to eliminate the need for paper forms. Keeping track of paper, managing signatures, and totaling service hours was a tedious job.
Today, students find opportunities, record their time, experiences and reflections through x2VOL without a second thought. It's the norm to be digital.
However, some schools and districts still use paper, and the bigger concern is privacy, not just efficiency. Student privacy should be considered when serving the community. x2VOL provides a safe and secure way for students to find opportunities at locations that have been approved by the school or district. Multiple levels of permissioning allow schools to grant access to faculty members based on a specific group or class.
Secure information stays with the student during high school through their activity log which provides them with the larger view of their positive impact and growth. With this feature, their future employers or college admissions teams can see the positive impact they've made and the growth they've experienced because of their service experiences.
While service hour tracking might not be the first consideration when talking about student privacy, it's a vital piece of keeping students safe. The more programs and systems that are made digital, the less likely there will be a loss of data or a leak of student privacy.
Data privacy is top of mind for all schools and districts, and it evolves constantly. Initially starting as a way to consolidate service data and eliminate paper, x2VOL has become a resource for districts to keep their data and students safe while helping them make a positive impact in the community safely and securely.